BLACK POWER NAPS

Performance Space New York - January 2019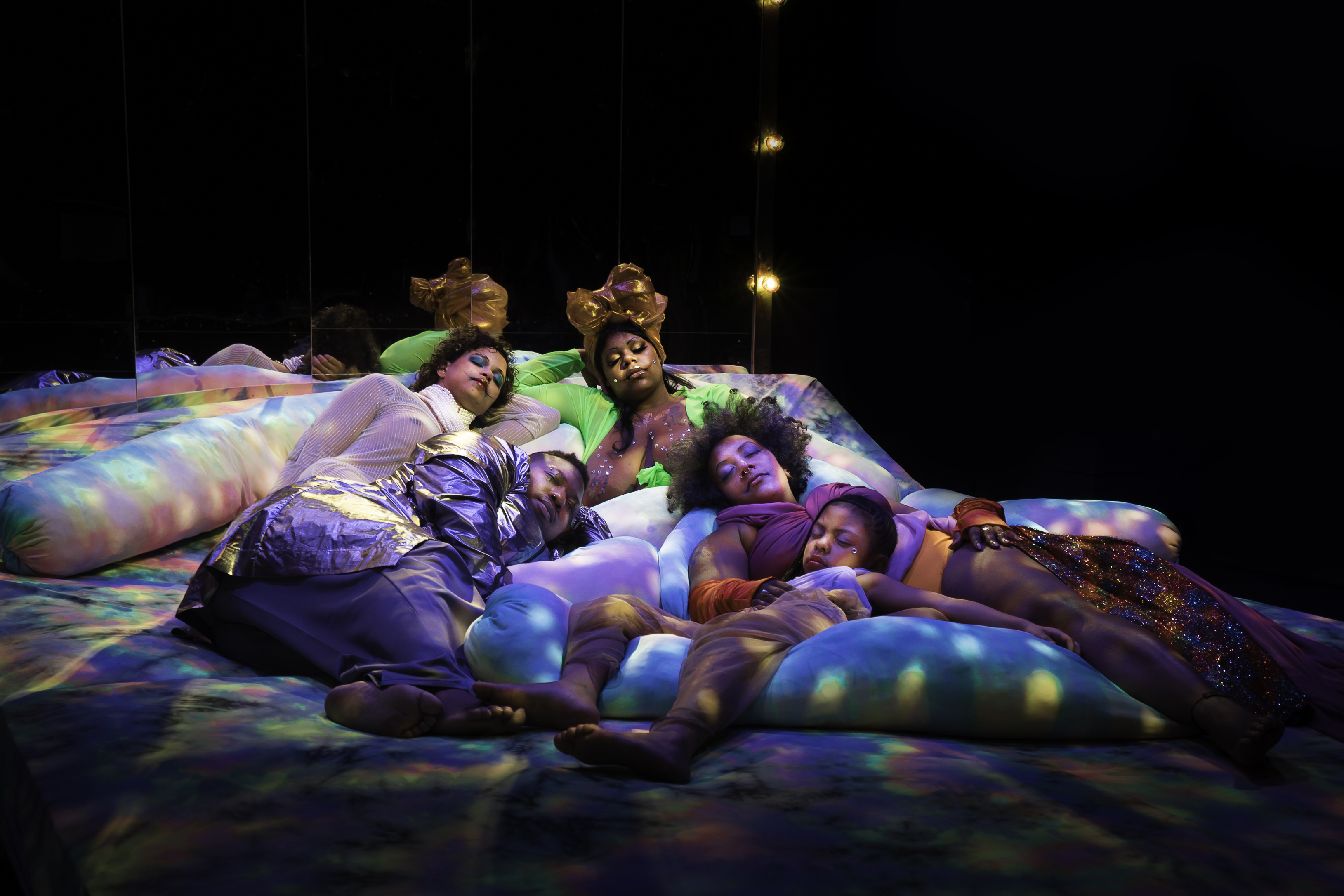 In our society, relaxation and rest are luxuries reserved for the privileged and rich. Recent studies have shown that the distribution of rest is determined by race, with people of color regularly getting less sleep than white people. Navild Acosta and Fannie Sosa's Black Power Naps is a direct response to the Sleep Gap, which the artists see as a continued form of state sanctioned punishment born from the ongoing legacy of slavery. Reclaiming idleness and play as sources of power and strength, this installation takes over Performance Space's large theater and invites people of color to break with constant fatigue by slowing down, resting, and interacting with soft, comfortable surfaces.
Divided into themed stations, the interactive installation has six different approaches and surfaces for the restful body: the Black Power Base, the Atlantic Reconciliation Station, the Oxygenation Swing, the Pelvic Floor and the Black Bean Bed.
Read more about the New York iteration
here
.
PYJAMA PARTY

26.01.2019


At the launch, the artists invite you to join them in lounging on the installations while viewing two fantastic independent films that meditate on Black queer joy, utopianism, and memory.

Screenings:

"SHAKEDOWN" Directed by Leilah Weinraub

"Happy Birthday, Marsha!" Directed by Tourmaline and Sasha Wortzel

And a special DJ Set by:
niv Acosta




Divided in several themed stations, the installation is interactive, generating a feeling of shared intimact, respite and recharge. The space is also designed to host meetings, concerts and workshops with the framework of a pleasurable citizen space.
Read more about the Madrid iteration
here
.
Siestas Negras, through an embodied reclaiming of obscurity, softness and idleness as a place of power, highlights the frontlines which exist as much in our intimate spaces as they do in our public lives.
This space is both a sacred and functional space that prioritizes several confortable surfaces, conductive both to rest and to play, specially tailored for Matadero Madrid's building and history.


Pride Party

20.07.2018

As part of Madrid Pride, Navild Acosta and Fannie Sosa host a party with Pussy Palace, Bbz and Nadia Rose.